The 35 Best Things to Do in Mexico
You want to go to Mexico? That's a great idea!
But where do you start when you want to visit this large country, full of beautiful beaches and archaeological sites?
To help you plan your trip to Mexico, here are my top 35 places to see and things to do.
From Mexico City to the Yucatan Peninsula, Chiapas, Oaxaca and the many other regions across the country, you'll see that Mexico offers a multitude of experiences for all types of travellers and budgets!
So, where to go in Mexico?
Yucatan Peninsula
The Yucatan Peninsula is formed by the states of Campeche, Yucatan and Quintana Roo, where the famous Riviera Maya is located.
It is the most touristic region of Mexico, and, admittedly, it has some great attractions: outstanding Mayan archaeological sites, charming colonial cities like Merida, Izamal and Valladolid, a territory dotted with cenotes – the famous water wells sacred to the Mayans – and long beaches that stretch out to the Caribbean Sea and the Gulf of Mexico.
1. Holbox
Isla Holbox is a small island in the Yucatan located between the Gulf of Mexico and the Caribbean Sea.
If you dream of taking a long walk on a fine sandy beach, with your feet in warm, shallow water, this is the best place in Mexico to do it!
The best beaches in Holbox are at Punta Mosquito and Punta Cocos, but you can also stay in a hotel or bar and enjoy the main beach with a drink.
Personally, on my first visit, I did a day trip to Holbox Island from Playa del Carmen, but if you want to get the most out of it, don't hesitate to spend at least one night there. There are small hotels to suit all budgets and travel styles.
To read: my full article on Holbox for all my tips and practical information to organise your visit to Holbox.
To visit Holbox in one day from Cancun, you can take this organized tour that includes pick up from your Riviera Maya hotel, air-conditioned transportation with a bilingual guide, and lunch. You will discover Isla Pajaros, Isla Pasion, Yalahau Lagoon and have free time on site.
You can book your tour here:

2. Cancun
Of course, Cancun is one of the best places to visit in Mexico!
It's a Caribbean city mainly known for its large resorts and long sandy beaches.
Here is an overview of what to do in Cancun:
The Museo Maya, which offers an introduction to Mayan civilisation and its history. Outside, you can walk through a garden and see Mayan ruins
The Torre Escenica, for a panoramic view of the city, the Caribbean and the Nichupte Lagoon
Zona Arqueológica El Rey, a Mayan site dating from the third century
If you want to party in Cancun, head to the mythical Coco Bongo or Xoximilco Cancun to experience a Mexican fiesta on a typical boat, with food, an open bar and mariachis:
Check out my articles:

3. Isla Contoy
This is a small island paradise of white sand and palm trees, with access limited to only 200 people per day for preservation purposes.
It is the oldest national park in the state of Quintana Roo and is a major nesting ground for turtles and sea birds.
The excursion to Contoy is done by boat from Cancun. It includes a short snorkeling session, free time to enjoy the beach and the crystal clear water of Contoy, a typical Yucatan lunch and even a stop at Isla Mujeres on the way back.
This is definitely one of the most beautiful parts of Mexico!
Click here to book:
You can also read my full article on the Isla Contoy tour

4. Cancun Underwater Museum
It would be a shame to visit Mexico and not take the opportunity to explore its marine life.
The MUSA is the largest underwater museum in the world!
There are 500 underwater sculptures (from 4 to 8 m deep) spread over 4,200 m² in the Caribbean Sea.
These statues were created by six artists to replace the corals that have unfortunately disappeared due to mass tourism and pollution. This allows the aquatic fauna and flora to retain some of their habitat.
The museum can be explored by snorkeling, scuba diving or by glass bottom boat. There are 3 exhibition rooms: Manchones (8 m depth), Nizuc (4 m) and Punta Sam (3.5 m).
You can book the Manchones snorkeling trip here. It includes snorkeling equipment and boat transportation from Cancun to the Manchones reef where you can see up to 400 statues!

5. Isla Mujeres
Only 13 km from Cancun, Isla Mujeres is the most famous island in the Mexican Caribbean.
In Mayan times, it was a sanctuary dedicated to the worship of the goddess of the Moon and fertility Ixchel.
It is said that it was because of the many statues of women erected on the island that the Spanish conquistador Francisco Fernández de Córdoba gave it its name: the Island of Women.
It is now famous for its scuba diving spots, beaches and corals. Here is what to do and see in Isla Mujeres:
Playa Norte, which is one of the TOP 10 beaches in the world with its calm, shallow water and fine sand
The sculpture garden of Punta Sur
Garrafon Park, with a private beach, kayaking, zip line, snorkeling, a pool facing the sea and a restaurant – Buy these tickets to Garrafón Park (click here), they already include the round trip ferry tickets.
Less touristy beaches, like Playa Sol, Playa Pescador, Playa Tiburon, Playa Paraiso, Playa Na Balam, etc.
Swim with whale sharks – Book your tour here!
You can also take a catamaran trip to Isla Mujeres from Cancun with diving, free time on the beach, drinks and lunch. Book here your all-inclusive day trip:
For more information: here is my guide of 21 Things to do in Isla Mujeres!
To go from Cancun to Isla Mujeres, there are several landing stages:
Punta Sam, which is cheaper (8 km from the centre of Cancun, a 45-min drive)

Puerto Juarez (3 km from the centre, a 30-min drive) – Buy your ferry tickets here!

From the El Embarcadero hotel area, Playa Tortugas and Playa Caracol

6. Playa del Carmen
Playa del Carmen is a beach resort south of Cancun that is generally more popular than Cancun: its centre is safer and its tourist offering is more varied than Cancun's, where the activity is concentrated around the large hotel complexes.
In addition, its strategic location makes it a good starting point for visiting the various places of interest on the coast.
Water sports, shopping, nightlife, there's something for all tastes and ages.
That's why it's a great choice if you're looking for a place to go in Mexico with kids.
Here are the main attractions of Playa del Carmen:
La Quinta Avenida

: 5th Avenue is the city's largest commercial thoroughfare. This is where the bars, restaurants, nightclubs and trendy shops are located. And above all, it is pedestrianised!

Xcaret Ecopark: a 250-acre leisure park based on the themes of nature and Mexican culture with jungle hiking trails, an underground river, caves to explore and a rich biodiversity. You can even swim with sharks and snorkel among the exotic fish. At the end of the day, I highly recommend attending Xcaret Mexico Espectacular

,

a great show with 300 actors

retracing the history of the Maya.

Buy your tickets here!
Rio Secreto: this

is a great place to get a complete change of scenery. It is, in fact, an underground river, with rock formations and stalactites. You can do different routes with a guide and choose the activities according to your affinities.

Book your ticket for Rio Secreto

with a guide and lunch!

Xplor Park

: this park offers several activities in natural settings: zip-lining, 4×4 rides, cave explorations… you can easily spend the whole day there.

Buy the Xplor all-inclusive pass

 now!

Playacar:

this is a beach resort with large residential complexes and a high-end golf course. People come here to enjoy the white sandy beach, swimming, diving and kitesurfing. Also worth seeing is Xaman-Ha, a 16th century Mayan ruin.
My advice
The
best way to enjoy the parks
is to stay at the
Xcaret Hotel
❤️
In addition to meals, you will have full access to all the parks for free! (Xcaret, Xplor, Xplor Fuego, Xenses, Xoximilco, Xel-Ha and Xenote)
Also worth reading:
The Ultimate Guide to Visiting Playa del Carmen on a Budget!
The 12 Best Cenotes in Playa del Carmen!

7. Cozumel
Located only 16 km from Playa del Carmen, the island of Cozumel has been declared a Unesco Biosphere Reserve.
It was the commander Jacques Cousteau, who was fascinated by the beauty of this island and its coral reef, who made it famous!
It is indeed one of the most beautiful places to dive in Mexico because it has incredible sea beds, which can be admired all year round.
It is also the place of departure for cruises in the Caribbean.
Here are the best Cozumel tours and activities:
Excursion to Punta Sur (the largest ecological reserve on the island) with snorkelling and lunch in a beach club – Book the excursion here
Ticket to Chankanaab with access to the whole park, a guided snorkelling session and lunch – Book it here
Snorkelling trip that takes you to three reefs, ideal for families – electric bike trip with a guide – Book the trip here
Electric bike tour with cenote, snorkeling, beach and tequila tasting – Book it here
Excursion to El Cielo in catamaran to see many starfishes with a stop at Palancar reef – Book El Cielo tour here
Jungle adventure with quad biking, cave exploration, cenote and tequila tasting – Book the jungle tour here
Access to Playa Mia Gran Beach Park with over 20 activities
Visit the Atlantis XII submarine that takes you to the Chankanaab Reef at 30 m depth
To get to know everything about this beautiful island, here is my article Cozumel: Top 15 Things to See!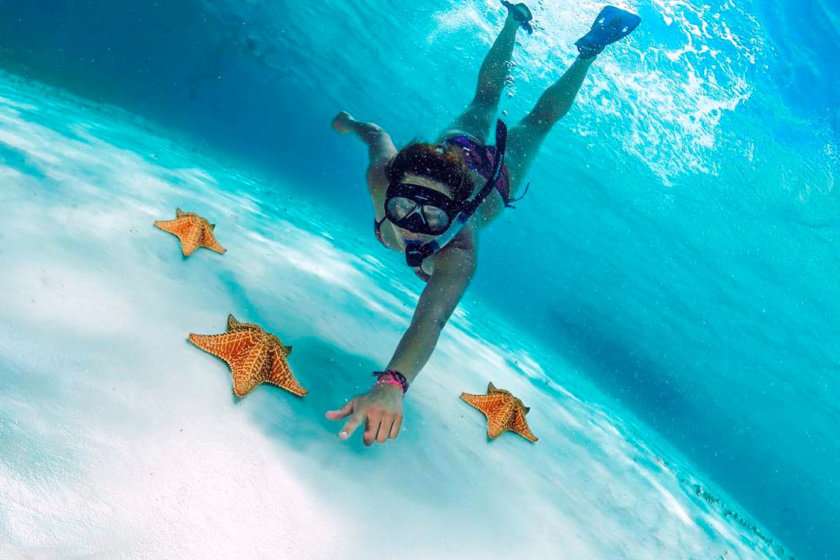 8. Tulum
If you wonder where to go in Mexico and you love luxury and relaxation, Tulum is the best place for you.
Tulum is a popular eco-tourism destination, known mainly for its long white sandy beaches, clear water and important archaeological site.
Top things to do in Tulum:
The

archaeological site of Tulum

: a fortified Mayan city built facing the

Caribbean Sea with

a

beach accessible only through the site.

Entrance fee 85 pesos

Several cenotes for swimming, snorkeling and diving like Cenote Dos Ojos, Gran Cenote, Zacil Ha, Cenote Calavera, etc. You can also read my article: The 15 Best Cenotes in Tulum!
White sandy beaches like Playa Paraiso, Playa Las Palmas, Chemuyil and Xcacel – you can also book an introduction kitesurfing lesson at Playa Paraiso here!
Xel Ha

: this is a large water and ecotourism park in the

Riviera Maya with a river, lakes, caves, a zip line and many family friendly activities

 – 

Book your tickets here!
Party at one of the beach bars or in the village like the Papaya Playa Project
Stroll along the Tulum Beach Strip with its shops, restaurants, cafes, etc.
To visit the ruins of Tulum I recommend this tour which also includes a cenote and pick up in an air conditioned van from your Riviera Maya hotel. Book it here:
To know everything about Tulum, check my Ultimate Guide to Visit Tulum!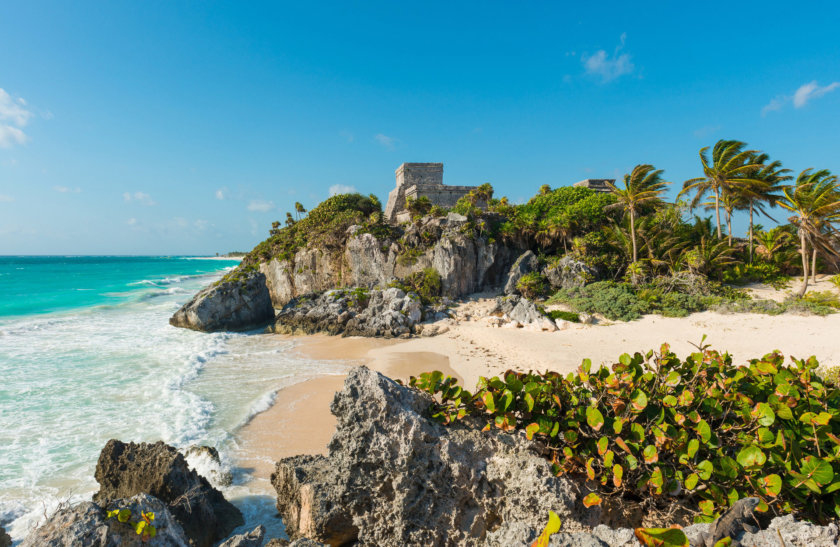 9. Coba
Coba is located 40 minutes fromTulum, on the road to Valladolid and it is one of my favorite archaeological sites in Mexico!
It was one of the most important cities of the Mayan world and a great rival to Chichen Itza.
Indeed, it was a large city of 70 km² strategically positioned, which developed thanks to the five small lakes that surrounded it and allowed it to provide water for its lands and its inhabitants.
Today, Coba has kept a wild and authentic side as you walk in the middle of the forest to access each structure. I also had the chance to see animals during my visit: toucans, monkeys, etc.
The highest pyramid in Quintana Roo and the second highest in the whole Yucatan Peninsula can be found here: Nohoch Mul, 42 m high.
Entrance fee 100 pesos, parking 60 pesos
Bike rental on site 60 pesos or bike taxi for two people 140 pesos for one hour
My advice
For a complete experience, I suggest this
excursion to Coba with pick up at your hotel
which also includes a
visit to Tulum
, a traditional lunch and the
cenote Dzonot Wayak.
Book it here:

10. Sian Ka'an
Both a biosphere reserve and a Unesco World Heritage Site, Sian Ka'an is the largest largest reserve in the Yucatan and one of the most beautiful places in Mexico!
It is a tropical paradise of 5182 km² with numerous marshes, mangroves, fine sandy beaches, 300 species of birds, several archaeological sites, exceptional fauna and flora.
There are 2 entrances to visit Sian Ka'an that offer a different experience:
You can also visit Boca Paila Beach, Laguna Kaan Luum and Laguna Nopalitos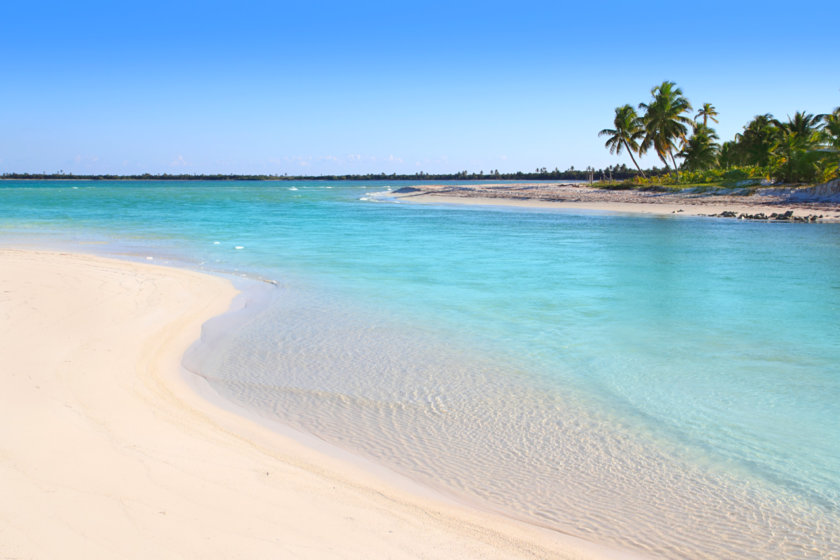 11. Ek Balam
Ek Balam, Black Jaguar in Yucatecan Maya, was a capital ruled by the 8th century governor Ukit Kan Lek Tok.
His tomb was found in one of the 72 rooms of the Acropolis. It is not only the most important structure on the site, but also one of the largest constructions in Mesoamerica. I strongly recommend you to climb to the top, the view is incredible!
On the site there are also several temples, two palaces and a Mesoamerican ballcourt.
Ek Balam is less touristy than its neighbour Chichen Itza, so it's a real pleasure to explore it!
Less than 2 km from the entrance to Ek Balam is the Cenote X-Canché, perfect for cooling off after a visit, with a zip line and hammocks.
Entrance fee: 500 pesos, parking 100 pesos
To visit Ek Balam from Cancun I recommend this day trip with pick up at your hotel in the Riviera Maya.
It is a complete experience that includes Ek Balam with a visit to Chichen Itza, the Hubiku cenote and a lunch box! Book it here:

12. Chichen Itza
Chichen Itza is definitely a must-see attraction of Mexico. Classified as a Unesco World Heritage Site, it was also elected one of the New Seven Wonders of the World in 2007. 
This Mayan city was the capital of a large territory of the Yucatan Peninsula in the 10th century and was occupied by different peoples.
Although other archaeological sites are more authentic and less touristy, Chichen Itza is definitely impressive for its size, buildings and history.
Here is what you should see in Chichen Itza:
The

Kukulcan Temple,

also called

El Castillo,

 is the most symbolic building of

Chichen Itza

. It was built in honour of the Toltec feathered serpent god of the same name. At the time of the equinoxes and summer solstice, the sun creates shadows forming a snake on the stairs.

The

observatory

where the priests studied the stars.

The Mayan ball game,

which is the largest and best preserved I have seen.

The

temple of the jaguar warriors

located right next to the playing field, which impresses with its architecture and decorative details

The

Cenote Ik Kil: there are two cenotes in Chichen Itza (Xtoloc and the sacred cenote) but you can't swim in them. I would recommend Ik Kil as it is unique with its

hanging vines that fall into the water. Go there before 1 pm to avoid the tourist buses!

Noches de Kukulcan: an impressive sound and light show at 8 pm (510 pesos) with projections all over the site ending with the Kukulcan Pyramid. Details and purchase of tickets available on the official website.
Read also: How to Visit Chichen Itza + My best Tips!
My advice
Chichen Itzá is the
most famous site in Yucatan
. It receives many buses full of travellers who arrive at the same time and form long queues. Don't waste your time!
I suggest you book your tickets for Chichen Itzá here:
And if you prefer to take a tour to Chichen Itza, I suggest this tour with pick up from your hotel, a guided tour of Chichen Itza, the beautiful cenote Ik Kil, a buffet lunch and a stop in Valladolid.

13. Dzibilchaltun
Dzibilchaltun was an important Mayan city near Merida, which could have reached a population of 40000 inhabitants at its peak. 
The most famous building is the Temple of the Seven Dolls, as seven statues were found when the site was discovered. During the equinox (March 21 and September 21), the rising sun shines on one of the main windows and comes out at the opposite window.
What else to see in Dzibilchaltun:
La Choza Maya, a traditional Mayan house
The Dzibilchaltún museum, which contains several objects found during the excavations
The cenote Xlacah, which supplied the city with water and

where bathing is allowed
Entrance fee: 282 pesos

14. Uxmal
Uxmal was a powerful Mayan city, ally of Chichen Itza.
It is one of most beautiful sites of the Yucatan and the most representative city of the Puuc style, a Mayan architectural style characterised by impressive decorative elements.
Indeed, the site impressed me greatly with its richly decorated facades.
To see in Uxmal:
The Pyramid of the Magician,

 the main pyramid of

Uxmal

and one of the most

important structures of the Mayan world

The Grand Pyramid

: another important pyramid at the top of which is the Templo de los Guacamayos, the Temple of the Parrots

The Governor's Palace

Other structures like the House of the Birds, House of the Turtles and the Nunnery Quadrangle
Entrance fee: 494 pesos
From the city of Merida, you can get to Uxmal by car (1 hr 15 mins) or by bus from the TAME terminal (2 hrs).
For more convenience, I suggest this excursion to Uxmal with pick up at your hotel in Merida, a guided tour of Uxmal and Kabah, another site nearby – You can book it here:
Read also: My Guide to visit to Uxmal and Kabah

15. Calakmul
If you are an archaeology fan, Calakmul, in the state of Campeche, is a place you absolutely cannot miss in Mexico. 
It was one of the most important Mayan capitals, a rival of Tikal in Guatemala, hidden in the second-largest natural reserve in the Americas!
What is incredible here is not only that Calakmul has been declared both a biosphere reserve and World Heritage Site but also that there are very few visitors and that you can visit the pyramids with a lot of freedom.
There is a lot to see in Calakmul, and the two biggest pyramids, Structure II (50 m, the highest in the Yucatan Peninsula!) and Structure I (40 m), offer an unforgettable view to those who dare to climb to the top.
The visit to Calakmul can be done with or without a guide, and for those who like to walk freely, it can be done easily by following one of the three circuits proposed on the site: it is a very good initiative they had!
You can read more about it in my detailed article: How to visit Calakmul
If you want, you can book a tour to Calakmul here which includes transportation from Bacalar, Chetumal or Xpujil and a certified guide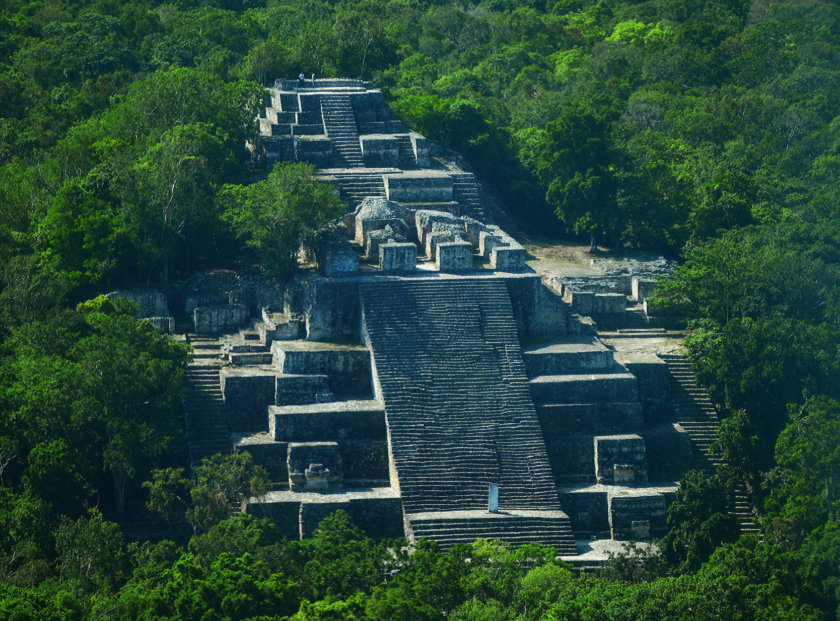 Chiapas
Chiapas is a must-see destination in Mexico, known for its typical towns and villages, archaeological sites and breathtaking natural wonders.
It is a state of great authenticity and diversity, which definitely deserves to be visited for at least a few days during a trip to Mexico.
16. Agua Azul Waterfalls
Only 60 km from Palenque, the site of the Waterfalls of Agua Azul is one of the most beautiful places of Mexico!
It is a protected area, declared a biosphere reserve, in the middle of the Lacandone jungle with many small waterfalls of a magnificent turquoise blue colour.
There are many activities to do here besides walking: rafting, swimming and even camping on the banks of the Tulija River.
The best season to

visit Agua Azul is from November to May

because during the rest of the year (in the rainy season) the water is rather brown or greenish

17. Palenque
Hidden in the jungle of the state of Chiapas, Palenque was one of the most important Mayan cities of its time along with Tikal in Guatemala and Calakmul.
Today, it is one of the most important archaeological sites in the world, declared a World Heritage Site by Unesco and of course a great must-see in Mexico!
My advice
To get to know everything about the archeological site of Palenque and the other activities to do around it, here is my Complete Guide to Visiting Palenque.
What to see in Palenque:
The Palenque Museum,

a very good museum that I recommend you see at the beginning of your

 visit of Palenque

to understand the importance of the site, daily life there, etc.

The Palace, the biggest complex of Palenque,

with several houses, patios, and an observation tower

The Temple of Inscriptions,

 the funerary monument of the governor

K'inich Janaab' Pakal I, who stands on a 20 m high pyramid. The reconstruction of his burial chamber in the National Museum of Anthropology in Mexico City

really impressed me!

The Temple of the Cross Complex

: it gathers the Temple of the Cross, the Temple of the Sun, the Temple of the Foliated Cross, each located on a pyramid and organised around a square
Entrance to Palenque: 80 pesos which includes the site and the museum
My advice
If you are doing a
road trip in Mexico
and are going from
San Cristobal de las Casas
to
Palenque,
I suggest you also stop at the Misol-Ha waterfall, the Tonina archaeological site and Agua Azul.
If you don't want to rent a car in Mexico, you can also book this tour to Palenque which includes the pick-up from San Cristobal de las Casas, entrance to Agua Azul and Misol-Ha.

18. Bonampak
Near the Mexico-Guatemal border, 30 km south of the Mayan site of Yaxchilan is Bonampak.
Bonampak is famous for its Paintings Building located on the Acropolis. These murals are exceptionally well detailed and have therefore allowed us to learn more about the leaders of Bonampak and Yaxchilan.
The best option to visit Bonampak is to take a day trip from Palenque. I recommend this tour which includes pick up from your hotel, a guide, entrance ticketss, a cruise on the Usumacinta River, breakfast and lunch – Book it here:

19. Sumidero Canyon
The Sumidero Canyon in Chiapas is a grandiose canyon that was formed 35 million years ago.
It offers a magnificent natural spectacle that can be admired from its five scenic viewpoints or by taking a boat trip of about 2 hrs 30 mins on the Grijalva River.
Personally, since I didn't have a car, I took the excursion from San Cristobal de las Casas which includes the 5 viewpoints and the boat ride, and I really enjoyed it! Plus, the tour stops at Chiapa de Corzo for some free time to explore the small town. 

Peninsula of Baja California
Baja California is a huge peninsula that separates the Gulf of California from the Pacific Ocean and stretches along the west coast of Mexico from the USA border.
It is divided into two states: Baja California, whose capital is Mexicali, and Baja California Sur, whose capital is La Paz.
Apart from Californians who visit Baja because of its proximity, I was very surprised to see that there were few tourists compared to other regions even if it has a lot to offer : long beaches, rich biodiversity of the Gulf of California, and its magnificent wine region!
If you are looking for a romantic getaway in Mexico, this is the place for you!
20. Arco de Cabo San Lucas
On the southern tip ofthe Baja California Peninsula lies Cabo San Lucas, one of Mexico's most beautiful destinations, renowned for its beaches and rich marine biodiversity.
Its symbol is the Arco de Cabo San Lucas, a natural rock formation located at the exact spot where the Gulf of California and the Pacific Ocean meet.
The site attracts many tourists coming by boat or kayak to see the colonies of sea lions that rest there.
I recommend visiting Arch of Cabo San Lucas at the end of the day to see the sunset over the arch. The colors are amazing!
If you are in good shape, I really recommend this kayaking activity, which will take you to the arch via Playa de los Amantes (Lover's Beach).
The tour includes hotel pick up, snorkelling equipment and drinks:

21. Cabo Pulmo National Park
Cabo Pulmo National Park is located in Los Cabos baja California Sur.
It is a unique place to enjoy nature and the Sea of Cortés.
This is a large marine reserve of 7,111 hectares, home to the only living coral reef in North America (25,000 years old!) and some 800 marine species.
It is an important destination for ecotourism in Mexico (snorkeling, diving and kayaking) where great efforts have been made to preserve the environment.
It has the largest concentration of fish in the Gulf of California!
22. Valle de Guadalupe
Valle de Guadalupe is the most important wine region in Mexico.
Mexican wine is not very popular internationally, but believe me you can find some excellent products!
There is no better place to enjoy it than in the Valle de Guadalupe: it's a beautiful area with rocky mountains, warm light and dirt roads that lead to a dozens of vineyards.
My personal favourites based on the quality of their products and the experience I had when visiting are Vena Cava, Clos de Tres Cantos and Casa de Piedra.
You can also discover some of the most famous restaurants of Mexico, such as Malva by chef Robert Alcocer, where I ate the best duck confit of my life!
There is no mass tourism here, only wine and food lovers and small groups of friends who come to have a good time.
[su_box title="My advice" box_color="#5eca0c" radius="2″]Quality has a price and Valle de Guadalupe is not cheap destination.
There are some wonderful high-end hotels like Santulan, with a design, sustainable and wellness concept, or Villa del Valle, a more classic Tuscan-style hotel that sits on the Vena Cava winery. [/su_box]


Mexico
23. Mexico City
Mexico City is one of the best places to visit in Mexico. It is a huge city with a lot to offer – in fact, it is the city with the most museums in the world after London!
Things to do and see in Mexico City:
The National Museum of Anthropology, which is one of the most important museums in the world and the magnificent Castillo de Chapultepec – Buy your guided tour tickets here!
Chapultepec Park, which is the largest urban park in the Americas.
The historic centre of Mexico City: the cathedral, the templo mayor, the murals of Diego Rivera in the Government Palace, the Zocalo, the facade of the Casa de los Azulejos, the Palace of Fine Arts, and the Torre Latinoamericana which offers panoramic views of the city
The great show of the Ballet Folklorico de Mexico, which presents the traditional dances of Mexico – Buy your tickets here!
Frida Kahlo's house in the charming neighbourhood of Coyoacan – Buy your tickets here
The floating gardens of Xochimilco 
Stroll around the beautiful neighbourhoods of Roma and Condesa with their parks, bars, restaurants, terraces and shops
My advice
The best way to get an introduction when you arrive is to
take the tourist bus
that takes you to the
major attractions of Mexico City.
I've done it several times (even though I live here!)  and I always love it. Plus, the same ticket allows you to get on and off as many times as you want, on all 4 bus routes! You can buy your bus tickets here:
Mexico City is definitely a big must-see in Mexico, but the city is so big that it's best to prepare your visit if you want to see as much as possible!
That's why I invite you to check out: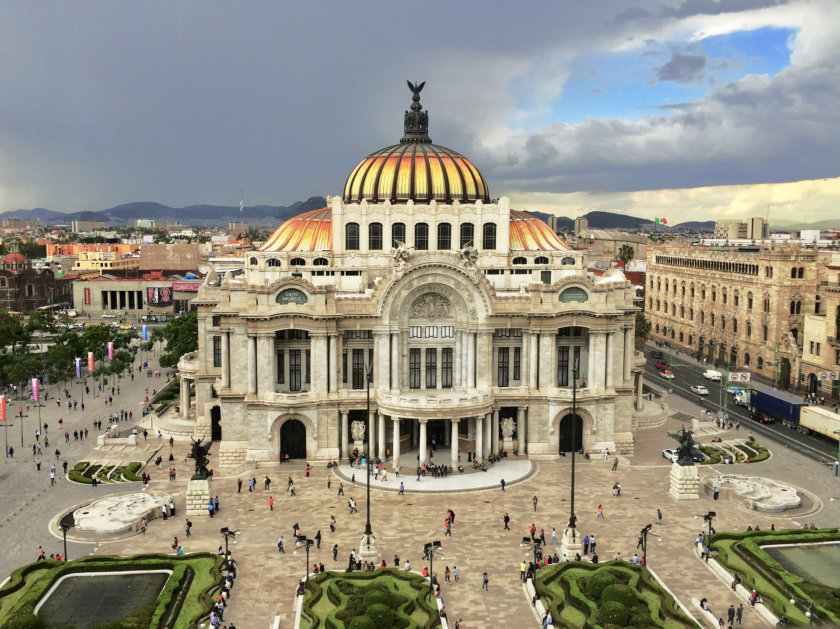 24. Watching a lucha libre fight
Watching lucha libre is definitely a must-do activity during your trip to Mexico with masked fighters face each other in the ring in front of a cheering crowd!
There are two places to watch lucha libre in Mexico City: Arena Mexico (Tuesday, Friday, Sunday) or Arena Coliseo (Saturday). Be aware that the arenas are located in unsafe areas, so take a taxi.
Another option is to book your wrestling tour which includes pick up from the historic centre, the tickets, a wrestler's mask and a shot of tequila!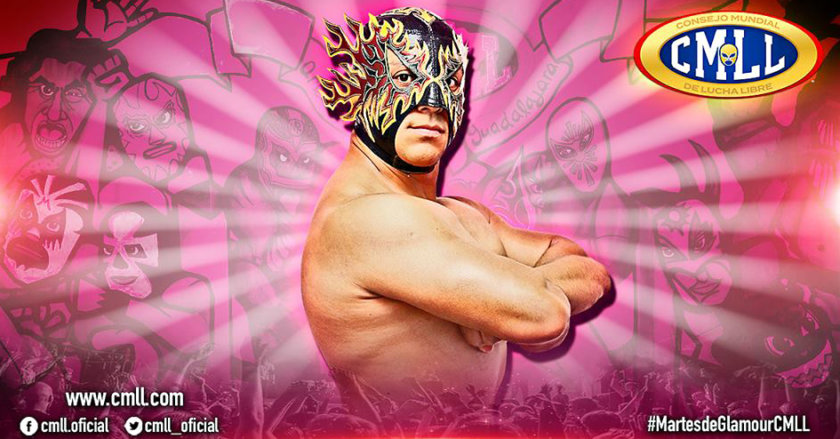 25. Listening to mariachis
When you think of Mexican music, you inevitably think of the mariachis, right?
It's actually not a cliché: the mariachis are so important in traditional Mexican culture that the music has been included in UNESCO's list of Intangible Cultural Heritage of Humanity.
They are very present in parties and celebrations, among friends, family or in the community. They can also be found in some traditional restaurants and different places throughout the country.
The most emblematic place to see the mariachis in Mexico is Garibaldi Square in Mexico City. You can sit in one of the plaza's cantinas to enjoy the music, such as the Salon Tenampa, which opened in 1925.
My advice
For safety's sake, it's best to take a taxi to
Plaza Garibaldi.
Another good option to enjoy the mariachis safely is to book this Garibaldi tour, which includes hotel pick up and a drink 🍸: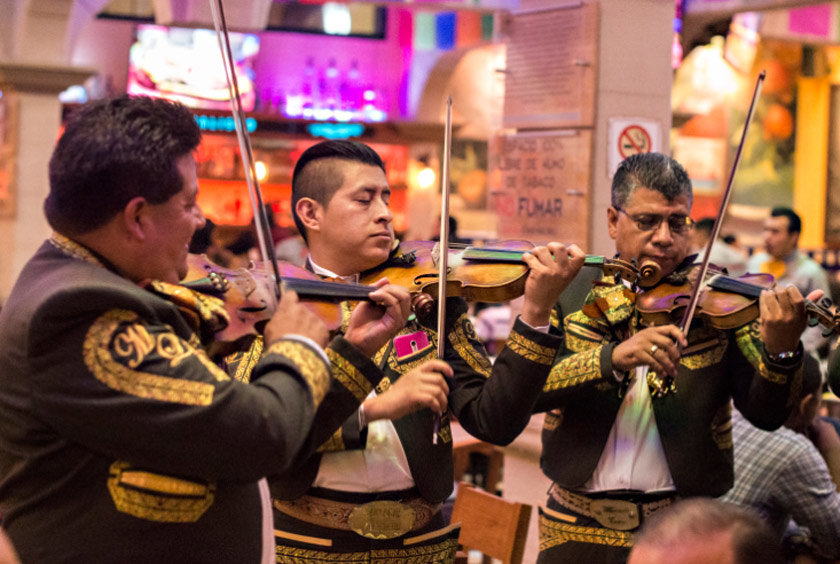 26. Visit a local market
If you're looking for something to do in Mexico to experience real local life, head to the market!
You'll find everything from fruits and vegetables, to meat, seafood and fish, to piñatas, flowers and herbs that are supposed to solve all your problems (maybe even romantic ones!).
And of course, they sell all sorts of juices and local dishes (antojitos): tlayudas, tlacoyos, tacos, gorditas, elotes, esquites, and so on. They are everywhere in the country, but Mexico City is definitely a market paradise.
I particularly recommend: the San Juan market in the historic centre, the huge Jamaica market and the Sonora market with its Santa Muerte section.
You can also follow a guide who will take you to several local addresses like the San Juan market and taste the typical Mexican dishes.
Book the Mexico City food tour here:

27. Teotihuacan
Located 50 km from the capital, Teotihuacan was one of the largest cities in Mesoamerica.
It is still not known who built it, since when the Aztecs arrived in the 13th century, the city was abandoned. Today, it is a major Mexico attraction that is really fascinating to explore!
Things to do and see in Teotihuacan:
The Pyramid of the Sun (66 m): the main pyramid of Teotihuacan and the tallest of the site
The Pyramid of the Moon (43m)
The Avenue of the Dead, which was the main avenue of Teotihuacan
The Palace of Quetzalpapalotl, residence of the Teotihuacan elite
The Citadel: a large complex that houses temples with numerous sculptures
The two museums of Teotihuacan
The Teotihuacan night show
The amazing hot air balloon ride over the Teotihuacán Pyramids- you can easily book this tour by clicking here!
The site is very large and there is a lot to learn, so it is best to go with a guide. I recommend to you this guided tour of Teotihuacan with early access (with only few tourists!) and mezcal tasting. To book, click here:
Read also my Complete Guide to Teotihuacan
My advice
Since the beginning of the pandemic, it is no longer possible to climb to the top of the Sun and Moon pyramids. We will have to follow the evolution of the measures, but it is likely that this new measure will be maintained permanently, for safety and conservation reasons.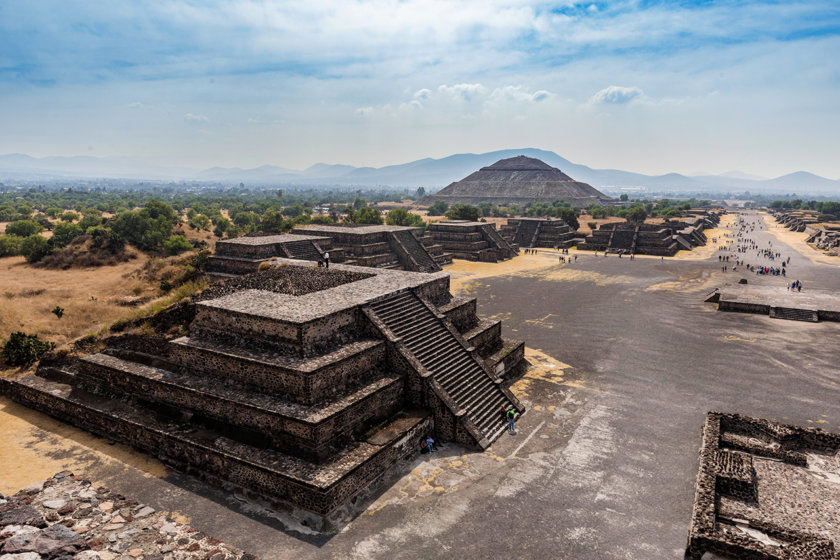 Nayarit
28. Marietas Islands
This archipelago formed by volcanos and located in the Bahia de Banderas on the pacific coast of Mexico was made famous by Jacques Cousteau.
It contains two small islands and two islets that host a great biodiversity: many species of birds and fish, dolphins, humpback whales (mid-December to end of March) and a coral reef.
La Playa del Amor (Beach of Love) on Isla Redonda is the most visited attraction of the Marietas Islands because its rock formation is unique!
There are also other beaches such as Playa del Muerto and Playa de la Nopalera in Isla Larga.
It is both a national park and a biosphere reserve with restricted access to limit the environmental impact of tourism on the area.
My advice
There are many
day trips to the Marietas Islands from Puerto Vallarta.
They go to
Punta de Mita
from where the boats leave.
To pay less, you can also go directly to Punta Mita (20 mins by bus from Puerto Vallarta), but it is important to know that access is limited to 116 people per day and only allowed from Wednesday to Sunday.
That's why I advise you to book in advance in high season.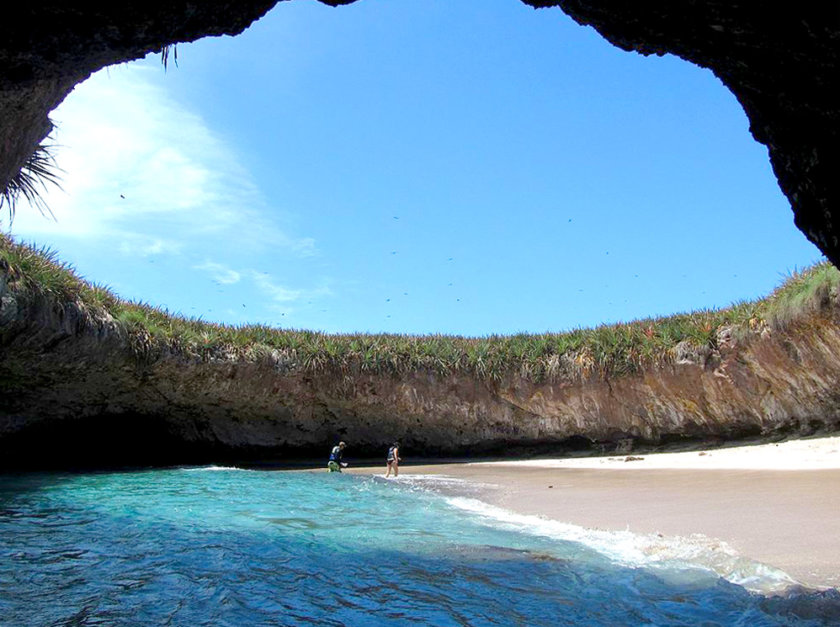 29. Bucerias
Bucerias is a small seaside town in the Bahia de Banderas that has a lot of charm.
Even if it is touristy, it has kept its personality with its narrow cobbled streets, a craft market, long beaches, a calm sea, and you can't find any big hotels or resorts!
It is one of the most beautiful places in Mexico, especially for those who travel with their families.

Other states in Mexico
30. Hierve El Agua
Another must see site in Mexico is Hierve el Agua located 70 km from Oaxaca City.
They are petrified waterfalls overlooking the valley with a unique white color. You can take a walk around the waterfalls to get a fantastic view of the valley, and also swim in the natural pools.
The water is warm all year round (24 C), but there is no supervision, so be careful. Don't forget your swimsuit!
When to go: flow of water is higher than usual during the rainy season (from June to August) so it's even more impressive!
To get to Hierve el Agua from Oaxaca by public transport: bus to Mitla (50 mins) + combi to Hierve el Agua (45 mins)
You can book this tour to Hierve el Agua which includes pick up in Oaxaca, a visit to Mitla, some free time in Hierve el Agua, a visit to a mezcal distillery with tasting and a stop in Teotitlán del Valle, known for its traditional textiles.
You can also read: The 20 Best Things to Do and See in Oaxaca!

31. Pico de Orizaba
There is much more to see in Mexico than beaches and archaeological sites !
From the top of its 5,675 metres, the Pico de Orizaba, also known as Citlaltépetl, is the highest volcano in Mexico and the third highest in North America.
It is possible to hike and mountain bike there. Several hiking routes exist, varying in length and difficulty.
The best known route starts at the Piedra Grande refuge (4270 m above sea level). It allows you to climb the northern flank of the volcano and to cross the Jamapa. With professional equipment, it takes about seven hours to reach the summit from the refuge.
My advice
The best time for hiking is the dry season: between October and April. Don't forget to take it slowly and take time to acclimate before your hiking trip!

32. The Pyramid of Cholula
Also known as Tlachihualtepetl in Nahuatl, the Great Pyramid of Cholula in the region of Puebla is not only the largest archaeological site with a pyramid in the New World but also the largest pyramid (in volume) built by man.
Indeed, it is a huge site that is equivalent to 9 Olympic swimming pools!
The complex was built over several generations: the pyramid is said to have taken between 500 and 1000 years to complete, and the Church of nuestra Señora de los Remedios, which sits at its top, dates from the 16th century.
The site is located in San Andrés Cholula, only 30 minutes drive from the beautiful city of Puebla, so it's best to combine the two visits!
Discover my Complete Puebla Travel Guide to get to know all its attractions.
From Mexico City, you can also book this tour (click here) that will take you to Puebla and Cholula, lunch included. Book the tour here:

33. Iztaccíhuatl-Popocatépetl National Park
The Iztaccíhuatl-Popocatépetl Park, also called Izta-Popo, is a large protected area of over 25,000 hectares between the states of Mexico, Puebla and Morelos.
The park owes its name to Popocateptl (5500 m) and Iztaccihuatl (5286 m), the second and third highest volcanoes in Mexico.
There are many activities to do on site: camping, horseback riding, mountain biking, zip-lining, climbing and hiking.
There are also six well-marked hiking trails, including the Sendero Alpino (7 km) which goes to the mirador La Joya viewpoint, the starting point for climbing the Iztaccihuatl.
Due to the volcanic activity of Popocateptl, it is currently forbidden to climb it.

34. La Peña de Bernal
Only 40 minutes from Querétaro and 2.5 hours from Mexico City, this is one of the most popular weekend destinations for families and friends, who usually combine the visit of the village and a tour of the local vineyards. 
Bernal is a small tourist village with colourful houses, known above all for the famous Peña de Bernal. At 340 m, it is the third largest monolith in the world!
There are several trails to climb this large rock, so bring comfortable shoes!
Bernal is also known for its cajeta desserts (goat's milk caramel, similar to dulce de leche) and its wool.

35. Las Barrancas del Cobre
Barrancas del Cobre (also called Cañón del Cobre) is located in the state of Chihuahua and it is definitely one of the most beautiful places to see in Mexico!
This impressive natural site was formed about 30 million years ago and is composed of six canyons. Among them, Urique is the deepest canyon, La Sinforosa is home to several waterfalls and Batopilas is where the traditional Tarahumara communities live.
How to visit Barrancas del Cobre:
On foot, thanks to the countless paths that allow access to viewpoints, waterfalls, lakes and villages
By train on the famous 'El Chepe', the only passenger train in Mexico that crosses the Sierra Madre between Chihuahua and Los Mochis on a 16-hour panoramic road
Horse riding or bike: it is possible in some parts of the site like the Arareko valley
Adventure activities: kayaking, tyrolean traverse, via ferrata, cable car
My advice
For
accommodation in Barrancas del Cobre
, several towns and villages have hotels in the canyons such as
Creel
,
Areponapuchi
,
Urique,
which are very strategic for visiting the area.

Writers: Geraldine Grego, Vanessa Huet
The Top 35 Attractions in Mexico: the Tourist Map
You want to rent a car in Mexico?
Renting a car is for sure the best way to explore Mexico and make the most of your stay!
While it's not super useful to visit the city, having a car is a must to discover the rest of the country.
To rent a car, personally, I always use Rentalcars.com, for a few reasons:
You can easily compare the rental cars prices between all the agencies: for sure the easiest way to find the best rate!
Cancellation is often offered free of charge: no need to worry if you change your mind
Rentalcars offers full insurance coverage at a lower price than the rental companies, so it's an instant saving with no effort
Simply click on the green button to find your rental car at the best price:
How to find the best price for your flight ticket
To save money on flight tickets, you can use our flight comparator for Mexico, in partnership with Skyscanner: it's the guarantee to pay the best price for your international and domestic flights!
Book your trip now and save money!
You're traveling in Mexico? These articles will help you!
Discover all my articles about Mexico: All my articles to help you plan your trip to Mexico are listed there.
You're using Pinterest? Here is the picture to pin!