How to spend 2 Days in Playa del Carmen: The Best Itinerary + Where to Stay
If you're planning to visit Playa del Carmen in 2 days and you're seeking the best spots to explore, you're at the right place!
To make your visit as memorable as possible, I have put together this 2-day itinerary in Playa del Carmen that will help you to discover the must-see places of the city in the most efficient way.
You will find all my best tips to fully enjoy your trip in Playa del Carmen, with a detailed day-by-day program, including the best things to do and activities for each part of your itinerary.
Of course, I will also share my recommendations for where to stay based on your budget.
So, what are the best places to visit in Playa del Carmen in 2 days? Let's get started!
The Best 2-Day Itinerary in Playa del Carmen
Day 1: Embrace the Beach Life
Today is the day to enjoy everything that Playa del Carmen has to offer, from its beautiful beaches and beach clubs to its fun activities and shopping opportunities. You will also get to experience the lively atmosphere of Quinta Avenida, the city's main shopping street 😎
1. Get a good breakfast
Begin your 2-day trip to Playa del Carmen by energizing yourself with a hearty breakfast. You will need it to fully enjoy the action-packed day ahead.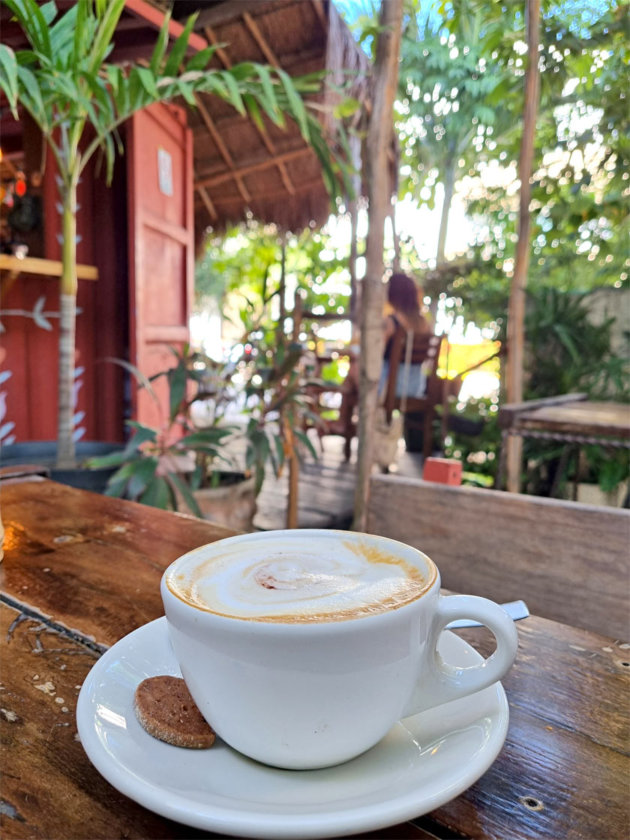 2. Head to the best beaches
After breakfast, head straight to some of the city's best beaches: Mamitas, Playa Avenida Colosio, Playa 88, and Punta Esmeralda.
These beautiful sandy stretches are perfect for basking in the sun, swimming, or just unwinding with a good book.
Playa del Carmen has several public beaches that are free to access: Playa Mamitas is very central, but you can also walk a bit further (20-30min) to other less crowded beaches like Playa Avenida Colosio, Playa 88 or Punta Esmeralda.
My Advice
If you're looking for more comfort, there are also
many beach clubs
that offer food, drinks, music, and amenities for a fee, like
Lido Beach Club
,
Coralina Daylight Club, Mamita's Beach club
and many more.
But make sure to ask about the price, (and exactly how you can use your credit), as it can increase rapidly!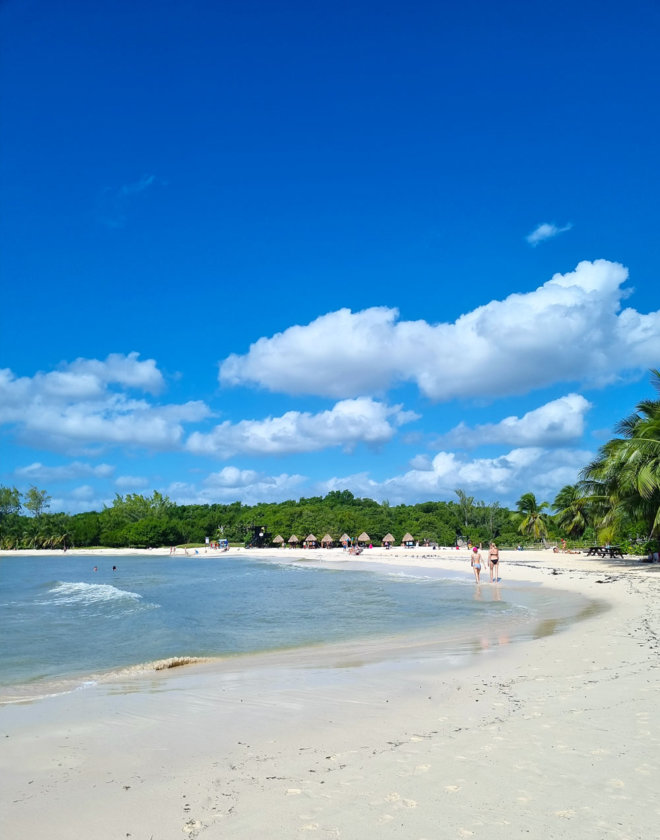 3. Get Your Adrenaline Fix
For those who love a thrill, there's no shortage of adrenaline-pumping activities (you can click on the links to book):
You could take a catamaran and snorkeling tour, try parasailing, or embark on an exciting ATV and Speed Boat Tour.
My personal favorite is the Buggy and Cenote tour where you drive a buggy through the Riviera Maya jungle for 3 hours and then swim and snorkel in a cenote to cool off.

4. Discover downtown
In the afternoon, it's time to discover downtown!
Quinta Avenida (Fifth Avenue), the city's main shopping street, is a great place to spend some time during your Two Days in Playa del Carmen.
This vibrant pedestrian-only street stretches over several kilometers, bustling with energy both day and night.
There are countles shops and boutiques lining the avenue, where you'll find everything from clothing and jewelry to handcrafted souvenirs and traditional Mexican crafts. It's a perfect place to pick up a few keepsakes from your trip!
Pay a visit to Parque Fundadores, a lovely beachfront park with sculptures and live performances. The highlight of your visit will be witnessing the traditional 'Voladores' ceremony, where "The Flyers" spin gracefully down to the ground from a pole by ropes.
I've seen the Danza de los Voladores countless times in many places across Mexico, but it never ceases to amaze me! The unique blend of tradition and skill displayed by the performers is genuinely impressive.
Xaman-Ha Ruins
If you're up for more exploration, venture out to the
hidden ruins of Xaman-Ha
(13th-16th century) located nearby. And, there is a beautiful beach only a few meters away!
The ruins are located in the Playacar area (here). From Calle 10 Sur, take Abraira de Arriba (right next to the shopping center).
Locate Playacar Palace (here), then turn right. You can only get there on foot, as it's private, but you can walk and the guard will let you pass.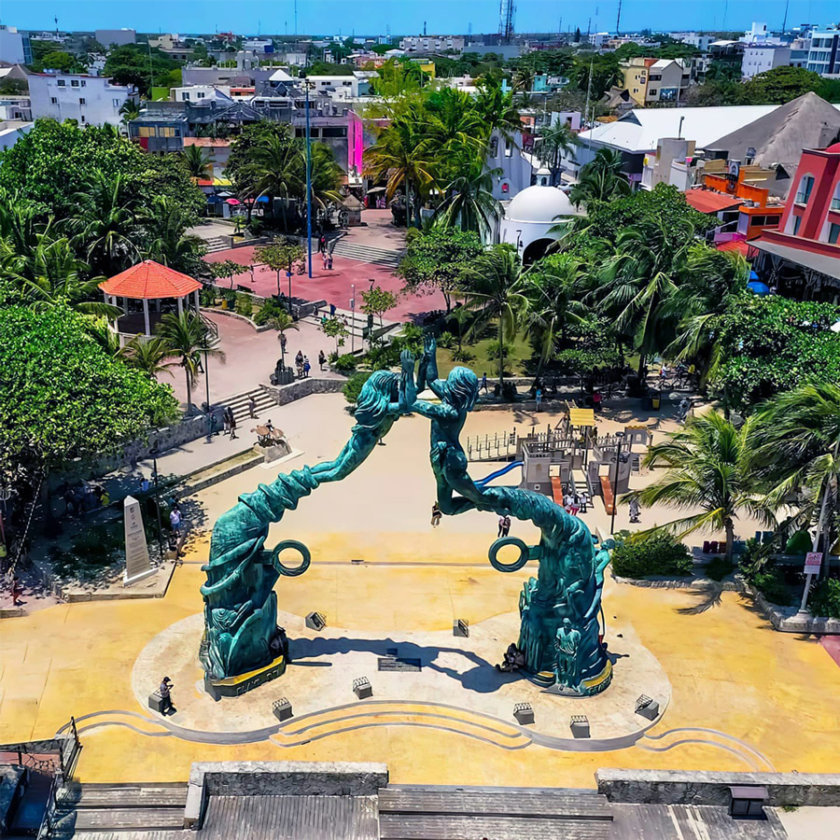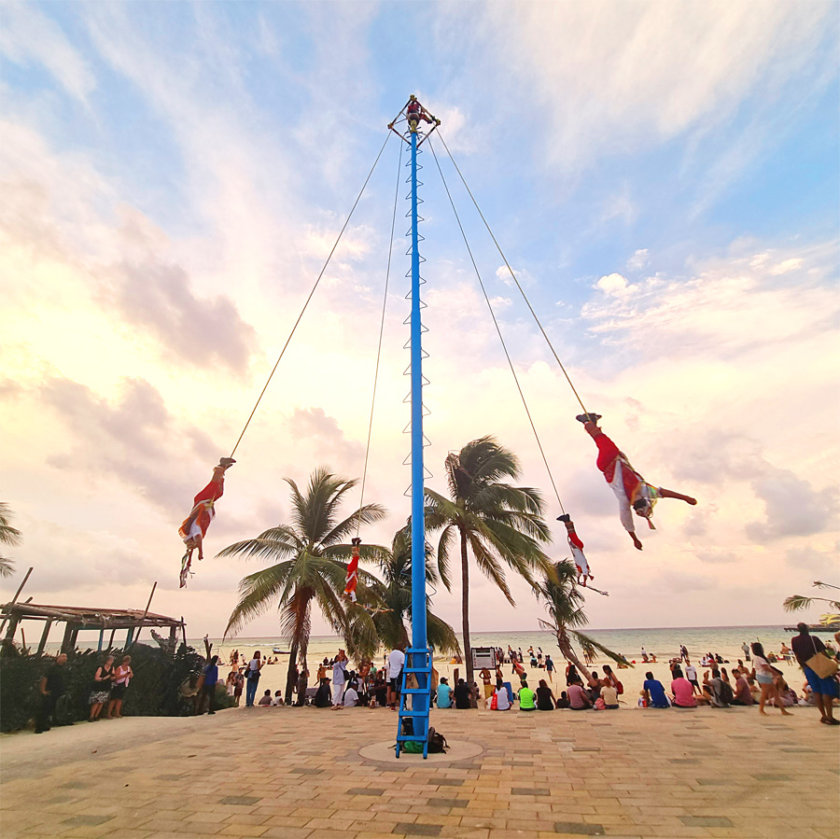 5. Experience the Nightlife
Playa Del Carmen is a great place to enjoy the night after a delicious dinner (check all my restaurant recommendations here!).
You can find all kinds of nightlife options, from bars and clubs to lounges and live music venues, especially around Quinta Avenida and Calle 12 Nte.
If you want to have a blast, don't miss the Coco Bongo: it's not just a club, it's a pop culture extravaganza, with acrobats, impersonators (The Mask, Michael Jackson, etc), dancers, balloons, etc. – Get your tickets here!
Day 2: Explore Beyond the City
The Riviera Maya, Cancun, and the rest of the Yucatan Peninsula are full of amazing places to visit, but for your second day, I have two suggestions for you: Tulum and Cozumel.
Both are easy to reach from Playa del Carmen and will give you a memorable day trip experience.🌴
Option 1: Visit Tulum
1. Tulum ruins
The Tulum ruins are a fascinating site, perched on a cliff overlooking the beautiful Caribbean Sea. These Mayan ruins were once a major trading post, and their dramatic location makes them a must-see attraction.
Don't miss these five amazing sights: El Castillo (The Castle), Temple of the Frescoes, Temple of the Descending God, The Great Palace (House of the Columns), and The Wall and Watchtowers.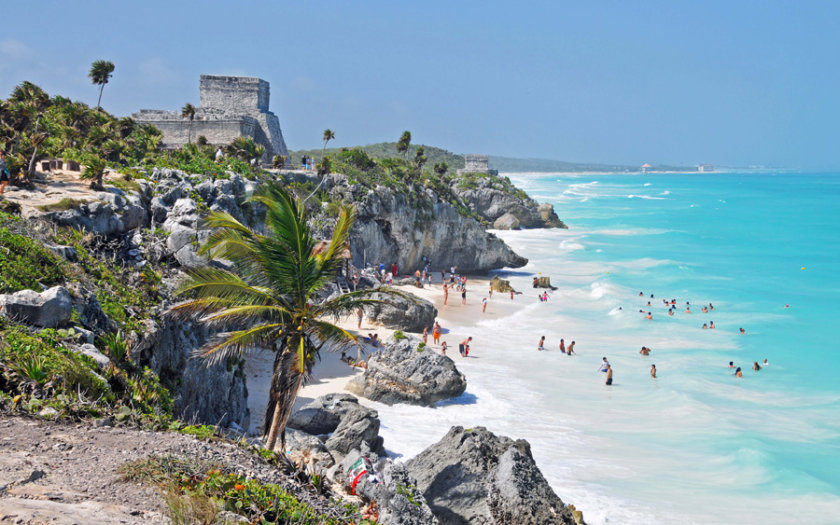 2. Tulum Beaches and Beach Strip
The Tulum Beach Strip is a small road that runs along the stunning beaches of Tulum, connecting the Sian Ka'an Biosphere Reserve to the Tulum Ruins.
It is also home to many hotels, restaurants, chic beach clubs, and stylish boutiques.
3. Tulum cenotes
Tulum is also home to a collection of beautiful cenotes, natural freshwater pools that dot the Yucatan Peninsula.
The Cenote Dos Ojos with its turquoise waters and incredible visibility is a favorite among snorkelers and divers. Close by, Gran Cenote amazes visitors with its half-open structure that allows for sunlight to pierce through, creating a magical atmosphere. Both a great options for families, and divers.
Cenote Calavera, despite its eerie name – "Skull Cenote" – is a hit for thrill-seekers with its jump-off points.
Last but not least, the less crowded Cenote Zacil-Ha is perfect if you are looking for a more laid-back experience. Each of these cenotes offers a unique perspective on the beauty and diversity of Tulum's natural wonders.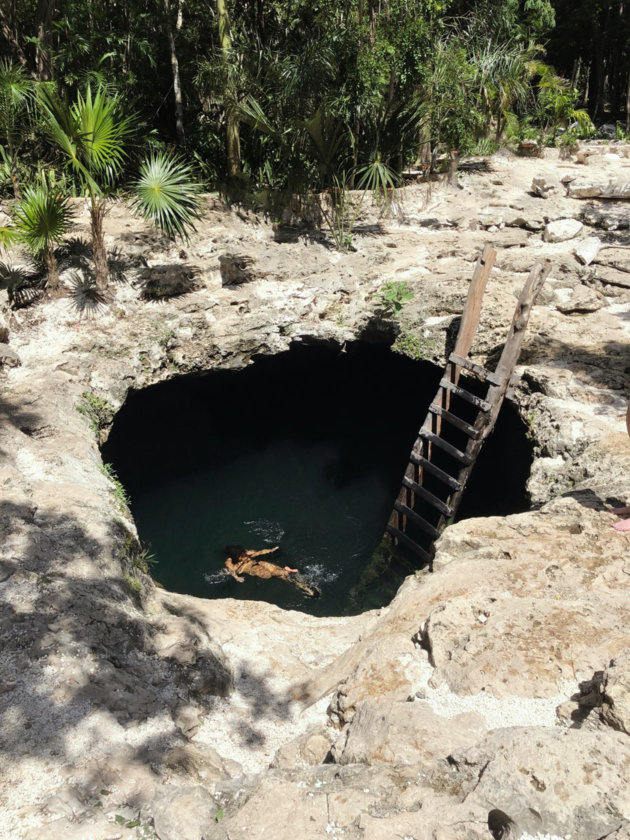 Visiting Tulum from Playa del Carmen:
Tulum is located around 64 km (40 miles) south of Playa del Carmen, so it's quite easy to get there, and you have a few options depending on your preferences.
1. Car: 55 min on Highway 307
2. ADO Bus: departures every hour from the ADO bus terminal in Playa del Carmen and the trip lasts about an hour. Once you arrive at Tulum's ADO bus terminal, you can take a taxi or a local collectivo to the ruins. You can book your tickets in advance, and you can chose between Tulum or Tulum archeological site!
3. Colectivo: the shared minivans run along the highway between Playa del Carmen and Tulum. In Playa del Carmen, you can find them across from the Chedraui, at the corner of Calle 1 Sur and Avenida 45 Norte (click to see on map). Once in Tulum, you can take a taxi to the ruins or rent a bike if you're up for a ride.
4. Guided Tour: for a more hassle-free and informative experience, you can opt for a guided tour.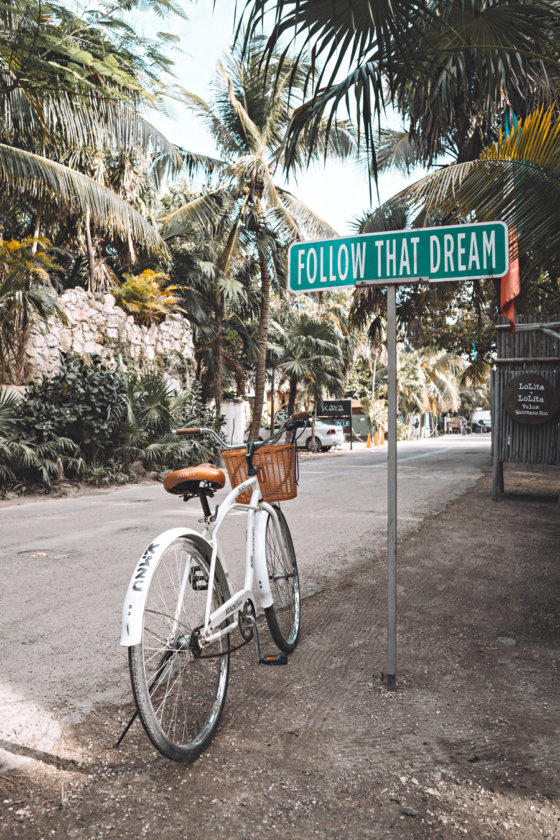 Option 2: Take a trip to Cozumel
This beautiful island of Cozumel is known for its stunning beaches, clear waters and spectacular coral reefs. If you are a nature lover, this is the best option for you!
Here is what you can do and see in Cozumel:
Punta Sur Eco Beach Park is it is my favorite spot in the island, and the largest ecological reserve in Cozumel. You can go to the beach, explore Laguna Colombia, visit the Celarain lighthouse (with amazing views!), and enjoy bird-watching – Book the jeep tour to Punta Sur here!
Chankanaab Adventure Beach Park is another must-visit location in Cozumel and a great place for families with kids. This natural park boasts a beautiful beach, ziplines, a botanic garden, and much more – Get your tickets here with full access to the park 
Cozumel is a paradise for snorkel and dive lovers, with its stunning coral reefs and abundant marine life. You can't miss the chance to explore the underwater wonders of Palancar Reef, one of the best spots in the world, and El Cielo, a sandbar where you can admire the starfish that dot the shallow sea. Just remember to be respectful and don't touch them. – Book your snorkeling tour to Palancar and El Cielo here!
Playa Mia Grand Beach Park is Cozumel's biggest beach park with lots of things to do and see: pools, water slides, kayak, paddleboards, buffet restaurant, several bars and the family area Buccaneer's Bay
Getting from Playa del Carmen to Cozumel:
The ferry terminal is located at the southern end of Playa del Carmen's Quinta Avenida, next to Parque Fundadores: Get your ferry ticket to Cozumel here!
The journey takes about 45 min-1h, and ferries run frequently throughout the day from early morning until late evening.
Remember that Cozumel is a large island and you will need to rent a vehicle (jeep, scooter, etc.) or take a pricey taxi to travel around, unless you join a tour that provides transportation.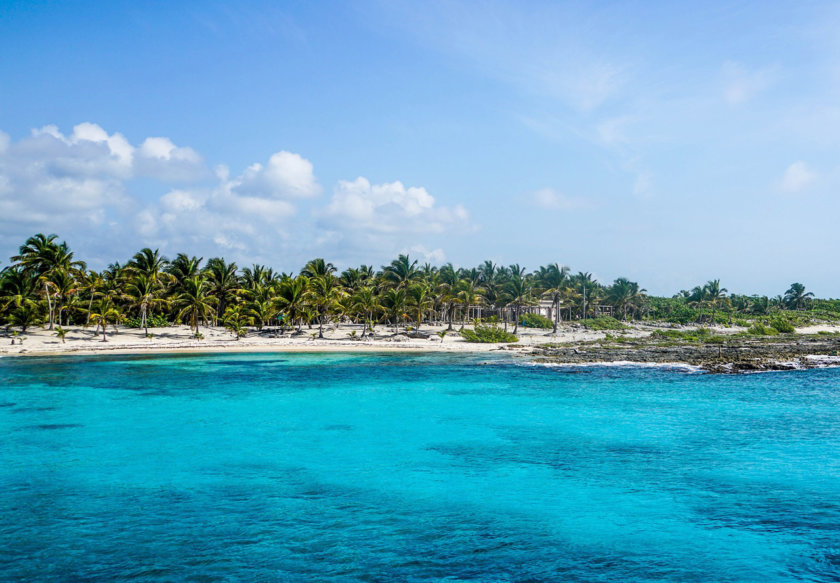 So, there you have it, your ultimate guide to spending 2 days in Playa del Carmen.
With its beautiful beaches, lively downtown area, and impressive attractions around, you're sure to have an amazing time.
Just remember, no matter what you choose to do, take the time to relax and soak in the vibrant culture and beautiful scenery.
My Advice
You can also check out my other
Playa del Carmen guides:
2 Day Trip in Playa del Carmen: the Best Hotels
Che Playa Hostel & Bar Adults Only: great hostel to meet other travelers and party, with a rooftop terrace that has a bar and a small pool, with several offered activities. Clean, with good wifi and a great welcome. From only 13 $usd for the dormitory or 37 $usd for a private room!
Hotel Lunata: a charming hotel with hacienda style decoration, which is hidden on Quinta Avenida, very close to the beach. Quiet, with a garden, rooms with balcony, and has very friendly service. From only 82 $usd per night!
Porto Playa Condo Beach Club: here you will find a spacious apartment ideal for a family, with fully equipped kitchen, living room and terrace. The hotel has a large swimming pool, a gym and a restaurant, starting at 172 $usd per night!
The Reef Playacar Resort & Spa: located on the beautiful beach of Playacar, just a few minutes from Fifth Avenue. Ideal for a romantic stay, with a beautiful tropical garden, two pools, a gym and a spa. 200 $usd with the "all inclusive" formula.
Hotel Xcaret Mexico All Parks All Fun Inclusive: it is definitely the best hotel in Playa del Carmen! Ideal for couples and families with children as this luxury hotel offers an exceptional package including meals and access to its parks (Xcaret, Xplor, Xplor Fuego, Xenses, Xoximilco, Xel-Ha and Xenote). Starting at 860 $usd per night, all inclusive.
Tips for visiting Playa del Carmen in Two Days
1. Early Bird Advantage: Start your day early, especially if you're visiting popular tourist spots like the Tulum ruins or cenotes. This will help you avoid crowds and experience these attractions in relative peace.
2. Keep yourself hydrated: You're in a tropical climate, so it can get very warm, especially in the afternoon. Make sure you have a water bottle with you at all times and some snacks to keep your energy up.
3. Don't miss the street food: Playa del Carmen has a variety of delicious street food options, from tacos to elotes. The best way to sample the local flavors and learn more about the culture is by taking a food tour of Playa del Carmen (click here!)
4. Respect the Environment: did you know that regular sunscreen can be harmful to aquatic life? Indeed, many sunscreens contain chemicals that can damage the coral reefs and other marine species. So when you're planning to take a dip in a cenote or go snorkeling, avoid using traditional sunscreen and opt for a swim shirt for sun protection or look for a biodegradable, reef-safe sunscreen.
5. Dress appropriately: Pack lightweight, breathable clothing for your visit. Also, a hat and sunglasses will come in handy for protection against the sun. And if you are going to the cenotes, don't forget to bring aquashoes, it's going to be much more comfortable!
6. Cash is king here: Credit card service charges can be steep and some places only accept cash (cenotes, colectivos, street food stands, some restaurants, etc.) So, keep some on you for tips, small purchases, or unexpected costs.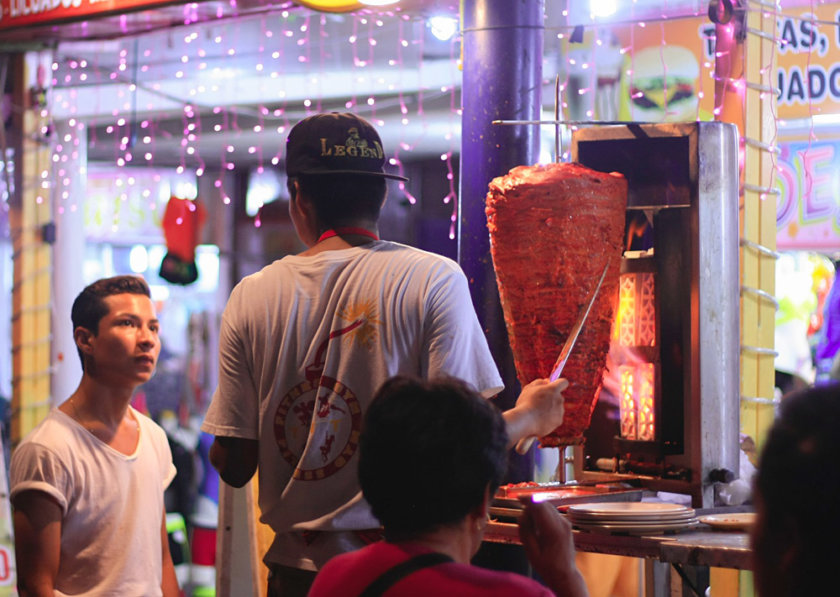 Getting from Cancun Airport to Playa del Carmen
There are a few ways to reach Playa del Carmen from Cancun Airport:
Renting a car is the most flexible option, especially if you plan on visiting other areas during your stay.
My go-to choice for renting a car is Rentalcars.com, for the following reasons:
You can easily compare the rental cars prices between all the agencies: for sure the easiest way to find the best rate!
Cancellation is often offered free of charge: no need to worry if you change your mind
Rentalcars offers full insurance coverage at a lower price than the rental companies, so it's an instant saving with no effort
Simply click on the green button to find your rental car at the best price:
Another option is to take a taxi, but it's usually very expensive, (since Uber is not allowed) and you have to negotiate the price. To avoid any hassle, I recommend pre-booking a shuttle service online in advance. They're convenient, reliable, and will take you right to your hotel.
Lastly, there's the ADO bus, which is a budget-friendly option. It runs regularly and offers a comfortable ride, and will drop you off at Terminal Turistica, right in the center of Playa del Carmen.
Find a cheap flight to Cancun
Playa del Carmen is a short drive from Cancun International Airport (CUN), located about  34 miles (55 kilometers) away.
To save money on your flight to Cancun and find the best domestic flights in Mexico, you can use our flight comparison tool in partnership with Skyscanner.  It will help you find the best deal!
Book your trip now and save money!
You're traveling in Mexico? These articles will help you!
Discover all my articles about Mexico: Here you will find all my articles to help you plan your trip to Mexico.
You're using Pinterest? Here is the picture to pin!